MOBILE APPLICATION DEVELOPMENT
As the mobile marketplace continues to grow, we understand the increasing importance of mobile applications. Whether you are looking to extend your marketing efforts or have the next great app concept, our team is ready to bring your ideas to life.
Our experienced team can help you design and develop mobile applications for any platform. We can help you bring your dreams to life on iOS, Android, Windows Phone and Blackberry. The majority of the applications we design are universal; therefore, they work on iPhone, iPad or any Android, Windows and Blackberry phone or tablet.
Our mobile application developers in Denver can help you to build a successful mobile application from the ground up that aligns with your business goals.
We also design HTML 5 mobile apps that are not only functional but also responsive, so you know they'll work beautifully on just about any mobile screen.
MOBILE APPLICATION DESIGN
Mobile app design is an art as much as it is a science. If you're looking to build an amazing new mobile application for your business or if you have an awesome new idea for a product, our team of experienced app designers can build your vision.
ASO is the process of optimizing mobile apps to rank higher in an app store's search results. The higher your app ranks in an app store's search results, the more visible it is to potential customers. That increased visibility tends to translate into more traffic to your app's page in the app store.
The goal of ASO is to drive more traffic to your app's page in the app store, so searchers can take a specific action: downloading your app.
MOBILE APPLICATION TESTING
We believe in thorough testing of every product that we create and mobile applications are no different. In many ways, mobile testing is more challenging than testing based on desktop or Web applications. Our team can help you to test the effectiveness of your application on all levels including:
– Usability Testing
– Compatibility Testing
– Interface Testing
– Performance Testing
– Operational Testing
– Security Testing
– Services Testing
– Low Level Resource Testing
MOBILE APPLICATION MARKETING
So, you built this great mobile app, now what? The right marketing mix is crucial to the success of your mobile app. Creating the right mobile app strategy paired with specific mobile app marketing tactics will dramatically increase your success. Here are some of our mobile app marketing capabilities:
– Mobile App Marketing Strategy
– Mobile App Go-To-Market Strategy
– Mobile App Launch Strategy
– Mobile App Analytics
– Mobile App Advertising
See our graphic design page for additional creative services to help your brand and business grow.
The possibilities for AI-driven automation in the online realm are limitless. From customer support to content generation, AI is revolutionizing how we work, communicate, and do business.
SEO is hard to grasp. It seems like one day everything is going just fine, you're sitting at the top of the ranks, then out of nowhere you've dropped 20 spots.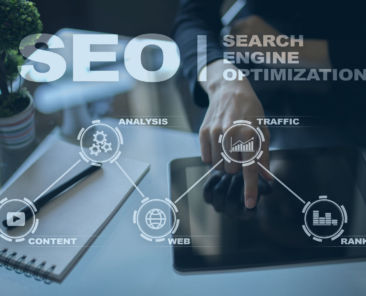 As you're probably aware, your website can be an incredibly valuable asset. As an employee that works 24 hours a day, 7 days a week, there is no limit to how much you can sell on your website or have potential clients contact you. The only problem is that there are millions of websites on the internet these days.